Webinar: Towards Carbon Neutral Wastewater
On this page, you can find the recording of the webinar held on 24 March, 2022.
KN2Owledge-sharing
The webinar includes talks from three guest speakers and Unisense Environment CTO Mikkel Holmen Andersen.
The program for the webinar was:
Christian Baresel (IVL) – 10 years of quantification and mitigation of nitrous oxide emission from wastewater and sludge handling at Swedish WWTPs
Sara Ekström (VA Syd) – Practical experience with nitrous oxide monitoring
Mikkel Algren Stokholm-Bjerregaard (Krüger) – Surveillance and Control of N2O Emissions as Part of the Hubgrade Performance Plant
Mikkel Holmen Andersen (Unisense Environment) – Potentials for N2O monitoring and control strategies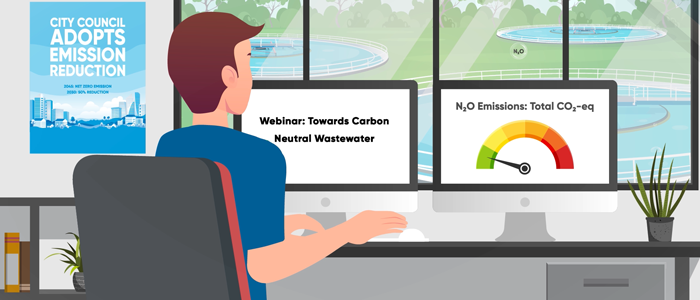 Recording of the webinar: Towards Carbon Neutral Wastewater
If you have any questions, you are always welcome to contact us. You can use the form below or send us an e-mail at sales@unisense.com.