Unisense Environment and IMD expand their partnership in the Netherlands
We are delighted to announce that from 1 November 2023 IMD will handle the full distribution and service of the Unisense Environment N2O Wastewater System in the Netherlands.
Our co-operation goes back to 2016 as IMD recognized the potential need for measurement of nitrous oxide emissions from wastewater treatment in the Dutch market. Since then, the Netherlands along with Denmark have become frontrunners in the documentation and reduction of emissions from wastewater treatment plants.
"The Netherlands is a key market for us," says Thomas Rattenborg, CEO at Unisense Environment. "The Dutch wastewater treatment plants have been among the first movers to reduce greenhouse gas emissions, and we look forward to expanding our activities in the Netherlands through a close co-operation with IMD".
From Service Partner to Distributor
We formalized our partnership with IMD as our authorized Service Partner for the Netherlands in January 2022, and this new agreement is a natural next step in our co-operation. In addition to IMD's sensor expertise and support for installation and maintenance, our Dutch customers can also consult them for full system quotes.
We look forward to continuing our work with IMD to support the ambitions of Dutch wastewater treatment plants to achieve net zero emissions.
Aquatech in Amsterdam
You can find Unisense Environment at Aquatech from 6-9 November. Stop by the Danish Pavilion (stand no. 07.336A) and say hi to Pernille, Bastian, and Mikkel.
Learn more about IMD at imd-ma.nl.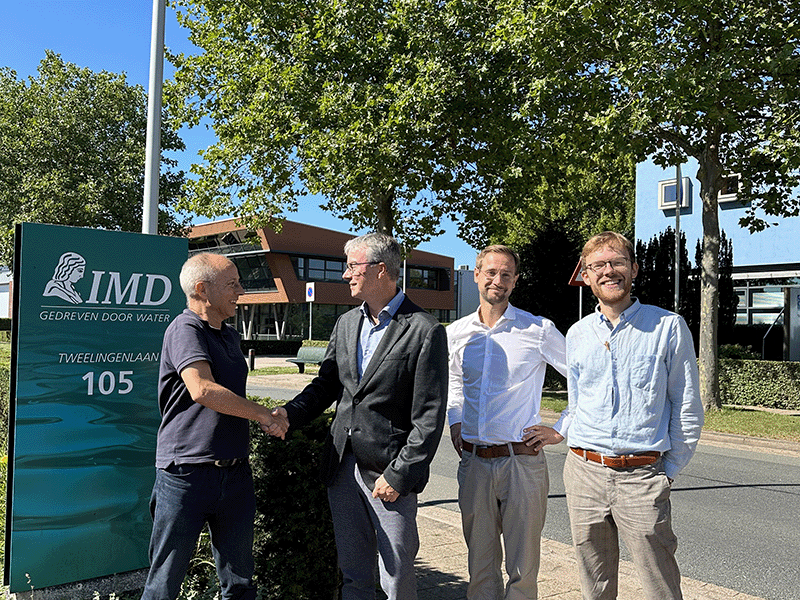 Contact us
Write us a message. We strive to answer within one workday.
If we are online and available to chat, you can also click the blue icon to the right.